Brillia for Teens ages 13 - 18
See how Brillia can help control
symptoms of anxiety and inattention (ADHD) at various ages.
Anxiety and inattention in 13 to 18-year-old teenagers.
As teenagers approach adulthood, their stress will likely become more complex. Thinking about what they'll do next, including college and careers, can be daunting. And teens can also be overly concerned about what other people think, with their fears exacerbated by the constant feedback rolling in via social media. Your teen might become anxious about public humiliation, failure, or even global issues and violence. If your teen's fears, worries, and distractibility start to interfere with their schoolwork, relationships or well-being, there may be bigger issues emerging, like an anxiety disorder or ADHD. Brillia is clinically proven to reduce anxiety and enhance focus for teens without the harsh chemicals in prescription medications.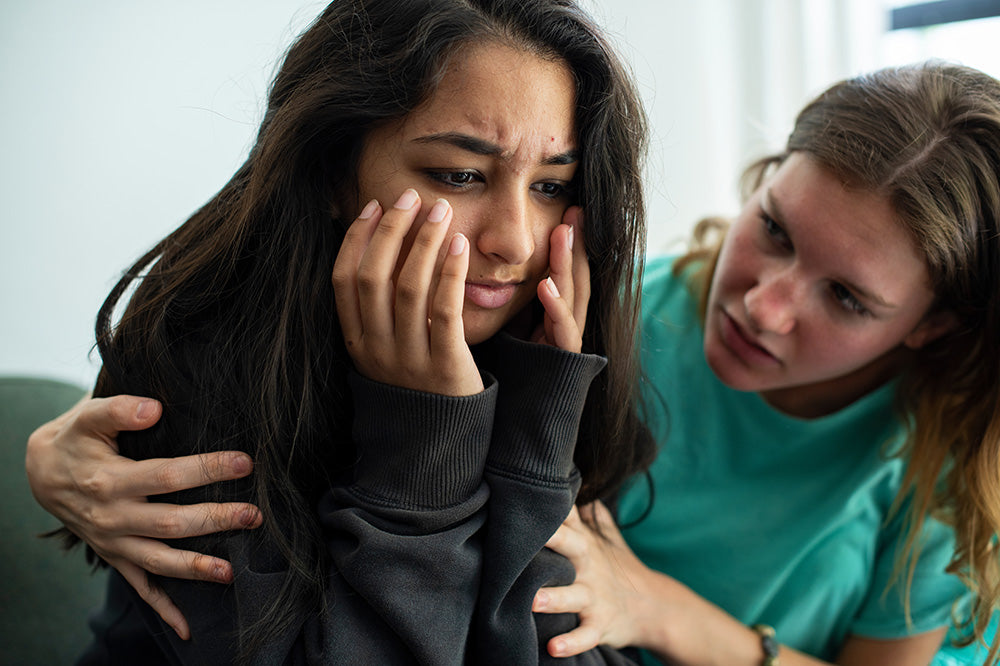 Anxiety signs and symptoms in teenagers:
Sensitivity to criticism
Excessive fear of judgment
Fear of criticism
Social anxiety
Avoidance of new situations
Difficulty concentrating
Headaches, stomach aches
Muscle tension
Panic attacks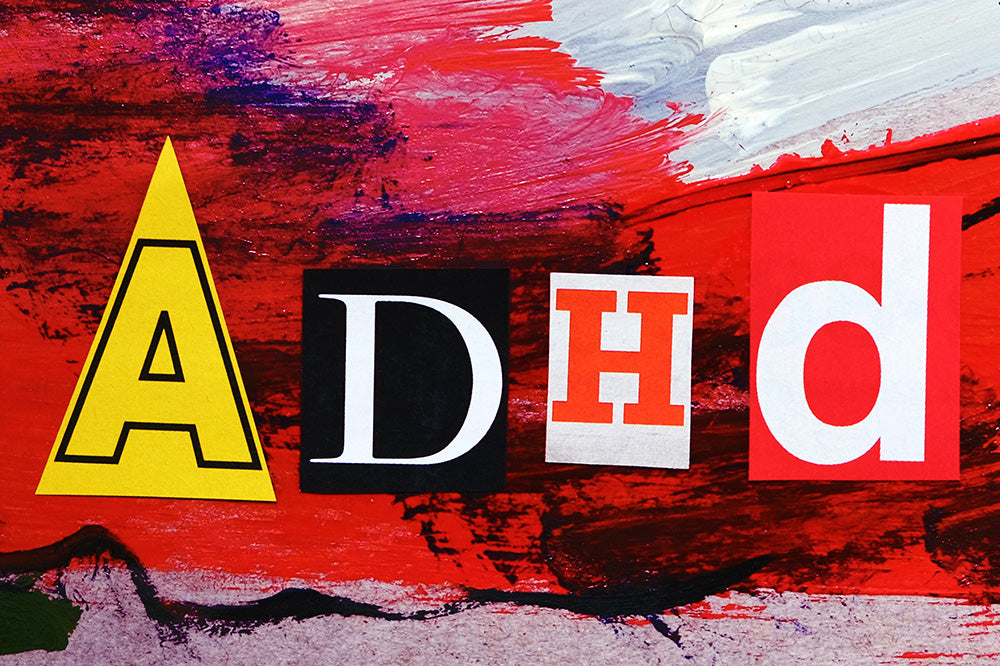 Inattention (ADHD) signs and symptoms in teenagers:
Trouble staying on task
Makes careless mistakes
Appears restless and fidgeting
Angry outbursts
Makes impulsive decisions
Is easily distracted or daydreams
Fear of criticism and rejection
Trouble reading social cues
Procrastination
Difficulty following instructions
Verified by science, clinical studies and approved by the toughest critics you'll find anywhere…moms 🙂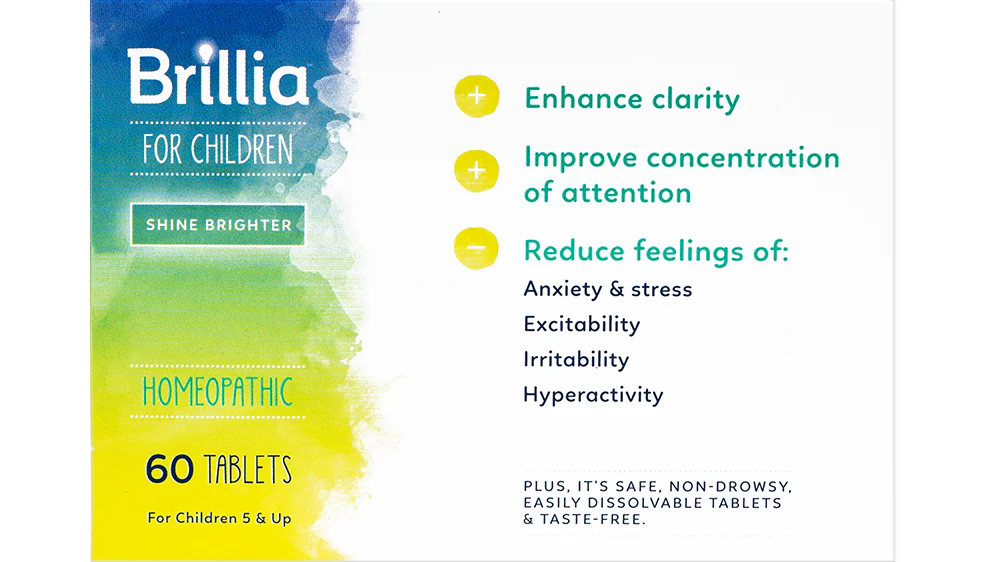 Save up to 35% Order a 3-month supply with free shipping and a 100% money back guarantee.
Brillia is a gentle product but powerful enough to provide results with consistency, so we recommend to give it the full 3 months to see results. To give you the peace of mind to commit to the 3-month program, we have the highest discounts and free shipping for these bundles and we offer a 100% money back guarantee.
Are anxiety and inattention normal in 13 to 18-year-old teenagers?

Anxiety happens to people of all ages and can be normal in new and unfamiliar situations. But when it happens frequently, it can make a teen feel constantly distracted, tense, and avoidant. Similarly, most teens get distracted with incessant texting, social media updates, videos or the irresistibility of their gaming console. We recommend looking for ways to support teens at home and considering a gentle medication like Brillia first, to help reduce symptoms before considering prescription medication. 
No prescription required
No harsh synthetic chemicals
Non habit-forming
Non-drowsy
No harmful side effects
No contraindications
Easy-dissolve tablets
100% money back guarantee  
Learn
Let's answer any questions
We recommend getting started with a 3-month supply moderate dosage, that includes free shipping and our 100% money back guarantee
Applies to first-time buyers only within 120 days from first date of purchase, limited to one 3-month bundle or three 1-month supplies per product per child or adult in the same household. FedEx overnight shipping not refundable. Subscription orders excluded. Return Policy.
- click or tap to close -