Studies show that playing a musical instrument can enhance several functions of a young person's brain, including long-term memory, reaction time and speech processing. But when your child has anxiety issues, you may wonder if extra-curricular activities such as music class might do more harm than good. After all, the pressure to perform well may lead a child or teen to become even more anxious, so is it worth the risk? If you're thinking of entering your child in music class or signing them up for one-on-one lessons, here are some pros and cons of learning an instrument to keep in mind.
PRO: Music Can Help Regulate Mood
McMaster University discovered that babies who took interactive music classes displayed better early communication skills. They also smiled more. But music can help regulate mood in people of all ages. It can give a child or teen a way to be creative, de-stress, and feel in control of something when so much can seem out of their control.
PRO: It Enhances Language and Reasoning
Neuro-research shows that children who play and listen to music have a larger growth of neural activity and more development in the part of the brain involved with language and reasoning. Researchers also believe that playing music helps speech processing and learning in children with dyslexia.
CON: Performance Anxiety
Also known as "stage fright," performance anxiety at concerts and recitals can cause panic, upset stomach and avoidance. Your child may be so afraid of the possible embarrassment connected to performing music on stage or in the classroom that they may not want to participate at all, even if they enjoy playing alone.
To help your child or teen deal with performance anxiety, first, explain that nervousness before performing is perfectly normal. Be sure to avoid statements of judgment or dismissiveness. Respond with empathy instead, and equip your child with coping strategies like mindfulness techniques and deep breathing they can use before, during and after a performance.
PRO: Playing Music Strengthens Bonds with Others
For children whose anxiety impedes their ability to make friends, especially those with social anxiety, playing music can help. Making music is a way to form friendships and, in a band or choir, become part of a group. They can also experience a boost to self-esteem by receiving praise for playing or singing well.
Shine Brighter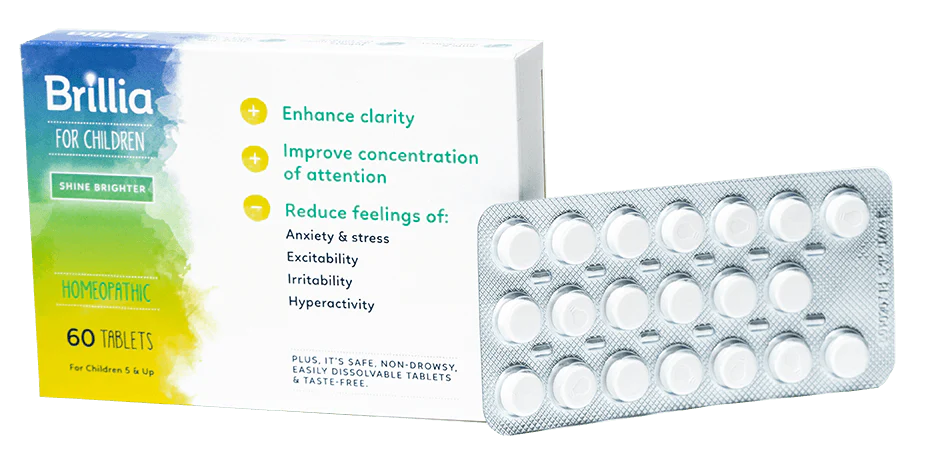 SHOP CHILDREN
"I wish I had found this sooner."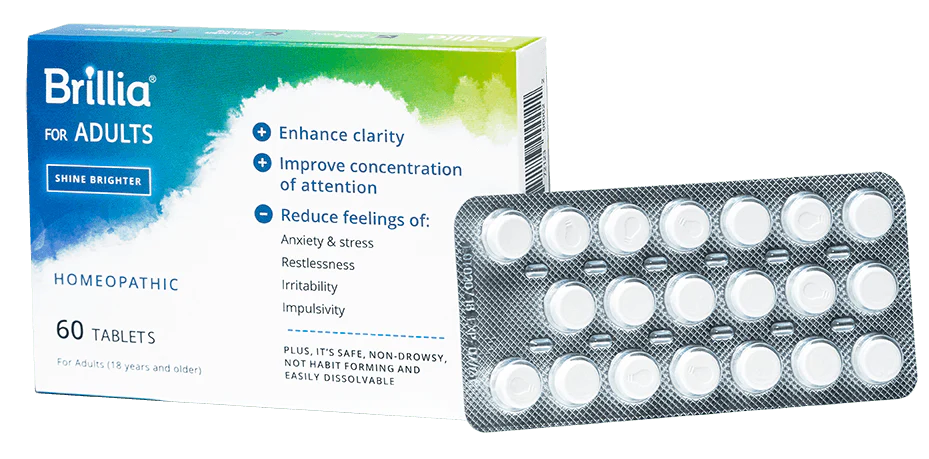 SHOP ADULTS
"Finally something natural that works."
CON: Perfectionism Can Cause Anxiety
Playing an instrument can provoke perfectionism tendencies for some children, which can increase anxious feelings. They may become obsessive about playing (in a way that upsets them) to the point of skipping meals or missing sleep. Perfectionism may also lead to negative self-talk if they feel they aren't learning quickly enough. By reminding your child that even master musicians were once novices, they might refrain from beating themselves up if they don't get it right the first time.
PRO: Music Improves Sensory Processing
Kids with sensory processing issues can often feel anxious and overwhelmed by bright lights, loud sounds, and unfamiliar surroundings, but music can help. Studies have shown that musicians have a reduced reaction time in responding to multi-sensory information, meaning they're better at integrating the inputs from various senses.
While many games and apps available today on tablets and computers claim to enhance brain functions, researchers urge parents to look to music instead. The University of Illinois even determined that there's little evidence, and in some cases no evidence, that these games improve anything other than the specific tasks being trained. Beyond that, increased screen exposure can worsen anxiety symptoms.
So, the next time your child reaches for their tablet, consider handing them their first guitar instead. You may also consider supporting your child with the Brillia program, a holistic approach shown to decrease anxiety symptoms with no side effects. Give your child the boost they need to control their anxiety, so they can use their energy toward their next creative endeavor.
Erica Garza is an author and essayist from Los Angeles. She holds an MFA from Columbia University and a certificate in Narrative Therapy. Her writing has appeared in TIME, Health, Glamour, Good Housekeeping, Women's Health, and VICE.