Watching Your Child Suffer From Anxiety
I thought, as a parent, I'd be the first to know if my child needed help. Charlie was an exceptional student, but his grades started dropping significantly and I had no idea why. I started noticing other issues too. He stopped enjoying things he loved. He was spending more time alone and distancing himself. My son used to be an avid reader and loved to spend time with me, he even used to read bedtime stories to me.
I was watching Charlie do his homework and suddenly, he looked up from his paper with tears rolling down his cheeks and said, "My thoughts are like mush and they don't make sense." In that moment, I felt as though I was reliving my own childhood. Growing up, I struggled with anxiety and I could see the frustration in his eyes. I knew I had to help him, but I couldn't bear to watch him try prescription after prescription like I had to.
"There just had to be a better option."
We went to the doctor, and it felt like all my worst fears were coming true. The doctor said there was no way we could avoid taking prescriptions if I wanted to help my son. I didn't want my baby to feel like a zombie and lose his appetite. I knew how prescriptions affected me as a child, and I was petrified of the effect it could have on him. There just had to be a better option. So, I started searching for ANY other solution. I was obsessively searching anywhere and everywhere for guidance.
Finally, I came across an ad for Brillia. After a lot of research, I found, they offer more than just a non-prescription anxiety medication. They offered us the tools we need to build better habits as a family. We use Brillia's 5 Pillar program every day: proper nutrition, adequate sleep, relaxation, controlled screen time, and taking Brillia.
"I feel great about giving Brillia to Charlie."
Since Brillia has no harmful side effects, and doesn't require a doctor's visit, I feel great about giving it to Charlie. He even reminds me when it's time for the next dose! Over the course of a few weeks, I watched my son's joy come back. He was even reading to me again! But as Charlie flourished, we noticed, my own anxiety was still lingering. I saw they had a product Brillia for Adults and decided to try it!

I set an alarm and made sure Charlie and I were both taking our 3 daily doses and we both started to feel better. Now that I have my anxiety under control, Charlie and I are learning to take care of our mental health together. My baby and I are shining brighter every day now, and you can too.
Visit discoverbrillia.com and start implementing the Brillia 5 Pillars with your child today!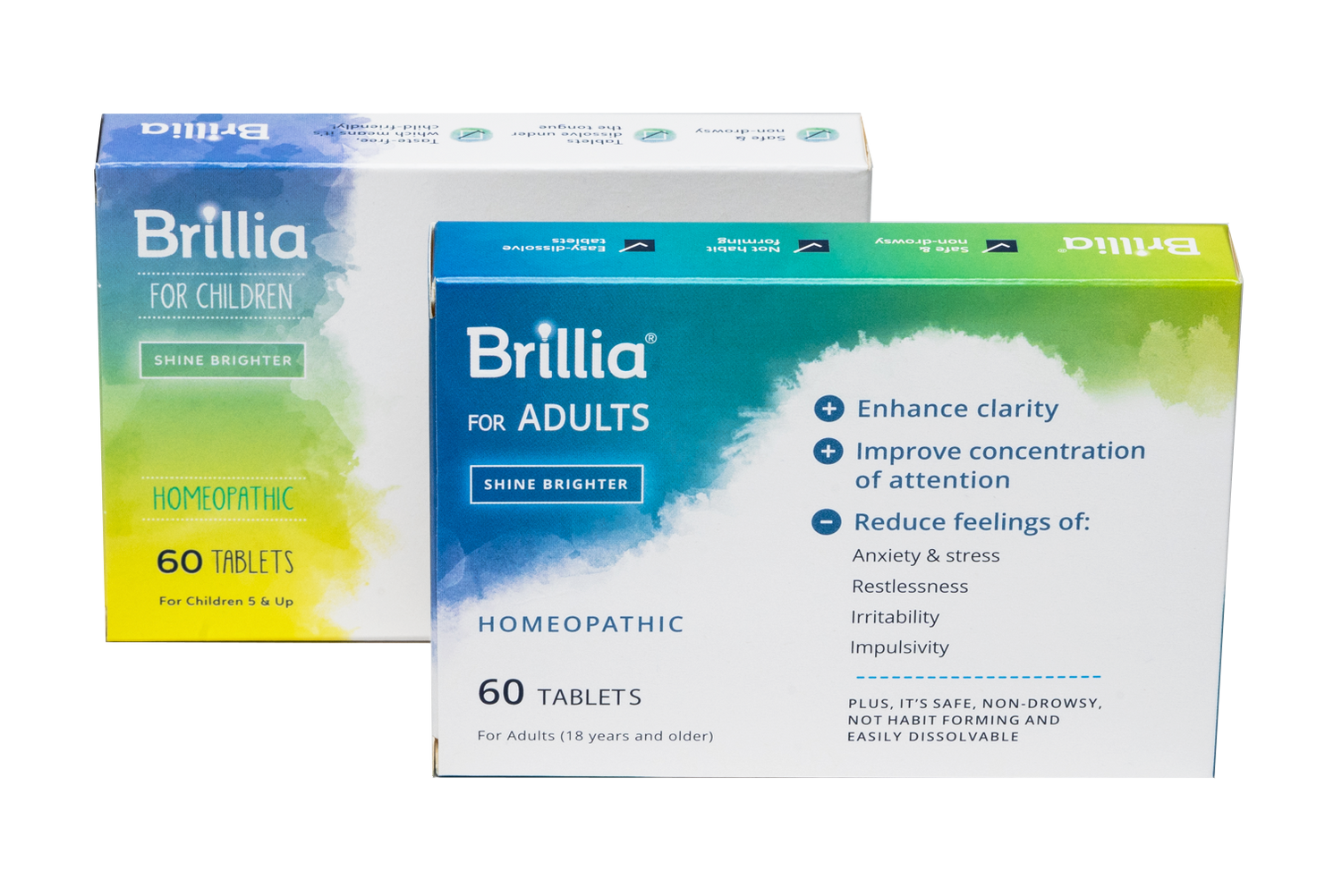 Buy 2 or more Brillia 3-month bundles, and get 20% off your entire purchase + free shipping.