Mental Health Affecting Children
My son Charlie is 8 years old, and I didn't realize how much all the changes in his life in 2020 impacted his mental health. My once happy little boy was slamming doors around the house all the time. It had been getting worse. He was even throwing temper tantrums any time I asked him to do something!
"It's like my brain won't sit still."
I didn't understand why he was so uncooperative. I asked him why he was acting this way and he broke down. He stopped mid-sentence, frustrated to the point of tears, and said, "I worry about everything, all the time. It's like my brain won't sit still." That's when I started to worry that there was something seriously wrong. Each time a door slammed or he lashed out, I asked myself: "What can I do to help him through this?"
That's when I started doing research and realized Charlie isn't alone. Many children and teens have anxiety issues (especially after this last year). He is only 8, but what he's going through sounds a lot like anxiety. We tried therapy first, and the tools we learned were helpful, but Charlie still struggled with disorganized thoughts and overwhelming frustration with his inability to manage those thoughts, and it was hindering his progress.
That's when we found Brillia. Since Brillia is non-prescription and has no harmful side effects, we decided to give it a try. As the weeks passed, Charlie's frustration began to ease. We combined taking the easy-dissolve tablets with relaxation techniques every night. He became more articulate and I could tell he was feeling more confident. My Charlie's sweet personality was finally shining bright again.

Charlie flourished so well that I took a deep look at my own mental health. My anxiety had become more severe, so I decided to try Brillia for Adults. Together, Charlie and I practiced Brillia's 5 Pillars: proper nutrition, adequate sleep, relaxation, controlled screen time, and taking Brillia.
"Brillia brought everything into focus for us."
Now, I pay close attention to my son's mental health and listen to his concerns. Brillia brought everything into focus for us, and it can for you too! Anxiety impacts many children, especially after the year we had in 2020. If your child has gone through something similar, you're not alone.
While you are researching options, check out Brillia's 5 Pillars to help your family shine brighter today:
discoverbrillia.com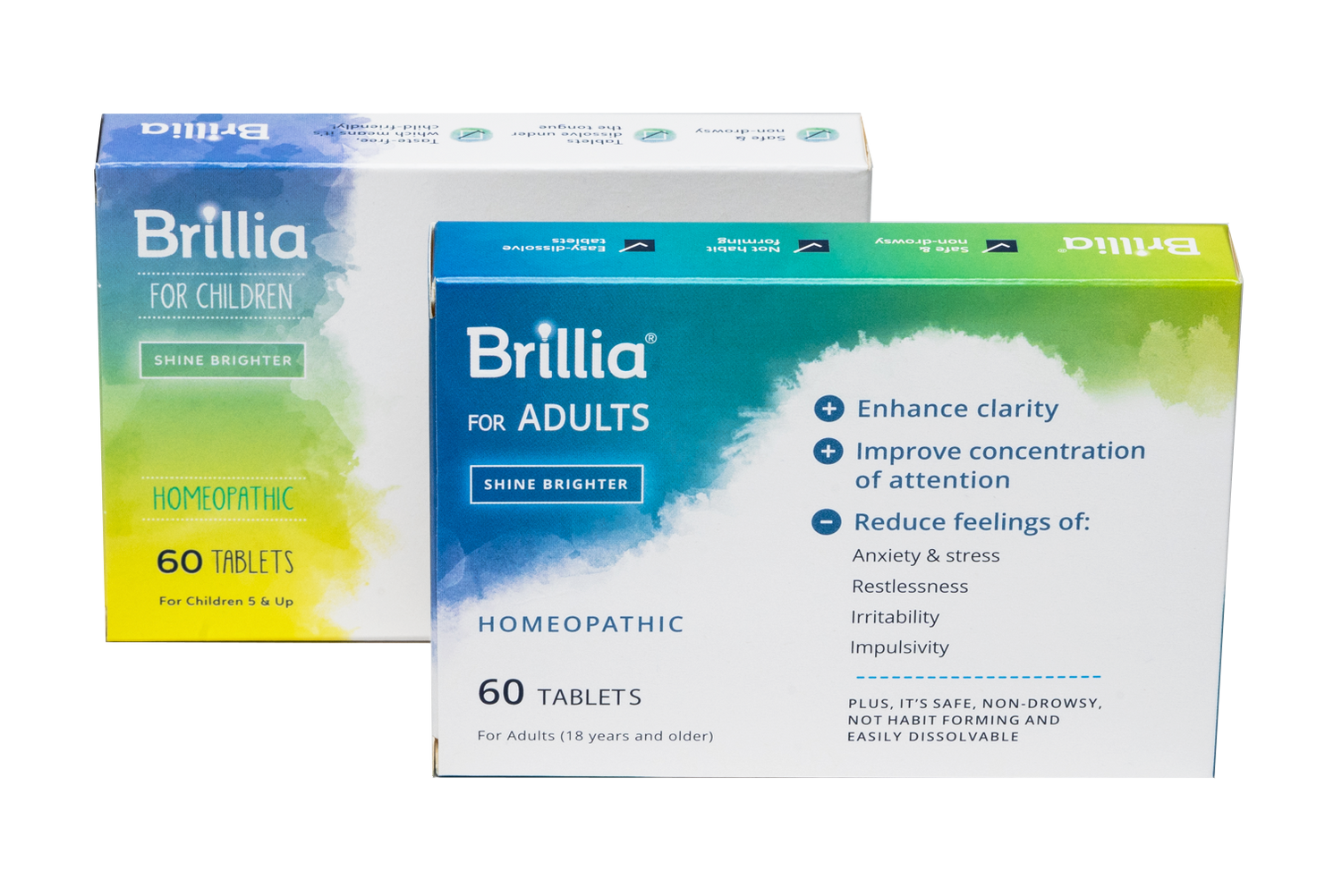 Buy 2 or more Brillia 3-month bundles, and get 20% off your entire purchase + free shipping.